The Groningen-based investment fund Pharma Connect Capital today announced it has made an investment in Philae Pharmaceuticals, a dermatology spin-off company from the University Medical Center Groningen (UMCG). This investment will enable Philae Pharmaceuticals to start the development of targeted therapies for severe and difficult-to-treat dermatological diseases.
Working on a treatment for Butterfly Children
The initial disease Philae will focus on is Epidermolysis Bullosa (EB), a very rare but lethal disease for which currently no treatment or cure exists. Patients with EB are known as Butterfly Children because their skin is as vulnerable as the wings of a butterfly. Even the slightest contact or friction can easily tear or blister their skin.
About Philae Pharmaceuticals
Philae Pharmaceuticals (www.philae-pharma.com) is an initiative of late professor Marcel Jonkman, former chairman of the Dermatology Department of UMCG, emeritus chemistry professor Dick Kellogg and pharmacologist Dr. Reinier Schwietert.
About Pharma Connect Capital
Pharma Connect Capital (www.pharmaconnectcapital.com ) is an investment fund that finances early stage drug development. The fund is an initiative of Investerings Fonds Groningen, University Medical Center Groningen and the Noordelijke Ontwikkelings Maatschappij (NOM) and was launched in October 2017.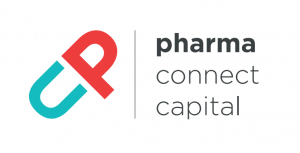 ← February 2019: Pharma Connect Capital invests in BiOrion.
Symposium Translating Science into Innovative Treatment →